Give expression to your true artistic nature while retaining minimalism with these simple yet stylish grey Chelsea boots. Designed with the minimalist in mind, these shoes pair well with a variety of outfits and offer you premium comfort all day. Match with your favorite pair of jeans, a white tee, and an overshirt of choice to complete your stylish look.
Material: Leather  Outsole: Rubber & Leather
Please check the size chart for the length, as you may need to size up from your regular size to get the length you require.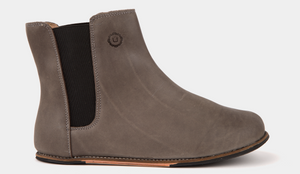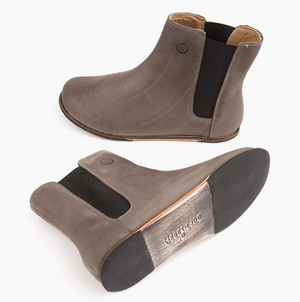 This fall, make a bold statement by donning striking red pieces that exude confidence and flair. Picture yourself in a head-turning red coat, matched effortlessly with the rugged elegance of Lisbeth Joe barefoot boots.
In the heart of Central America lies Panama, a country with a fascinating blend of history, commerce, and natural beauty. Join us as we delve into a day in Panama, where cultural exploration and economic prowess go hand in hand.
If you are on the fence about trying minimalist shoes, there are some exercises that can help strengthen your feet in order to help you make the transition from standard footwear.