HARARE - Black Ballet Flat
Barefoot Ballet Flats with Detachable Strap 
Soft nubuck leather and a zero drop sole make these the most comfortable and flexible ballet flats you'll ever own. They move with you, cradling and cushioning while allowing you to connect with the earth beneath your feet. They're a pretty, feminine style for wearing with pleated skirts or diaphanous dresses on special occasions.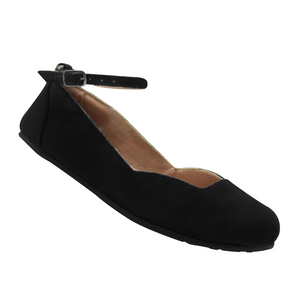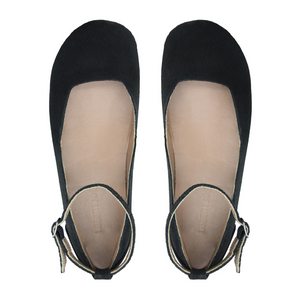 This fall, make a bold statement by donning striking red pieces that exude confidence and flair. Picture yourself in a head-turning red coat, matched effortlessly with the rugged elegance of Lisbeth Joe barefoot boots.
In the heart of Central America lies Panama, a country with a fascinating blend of history, commerce, and natural beauty. Join us as we delve into a day in Panama, where cultural exploration and economic prowess go hand in hand.
If you are on the fence about trying minimalist shoes, there are some exercises that can help strengthen your feet in order to help you make the transition from standard footwear.